Underground Jiaohui 2022: China's Multitudes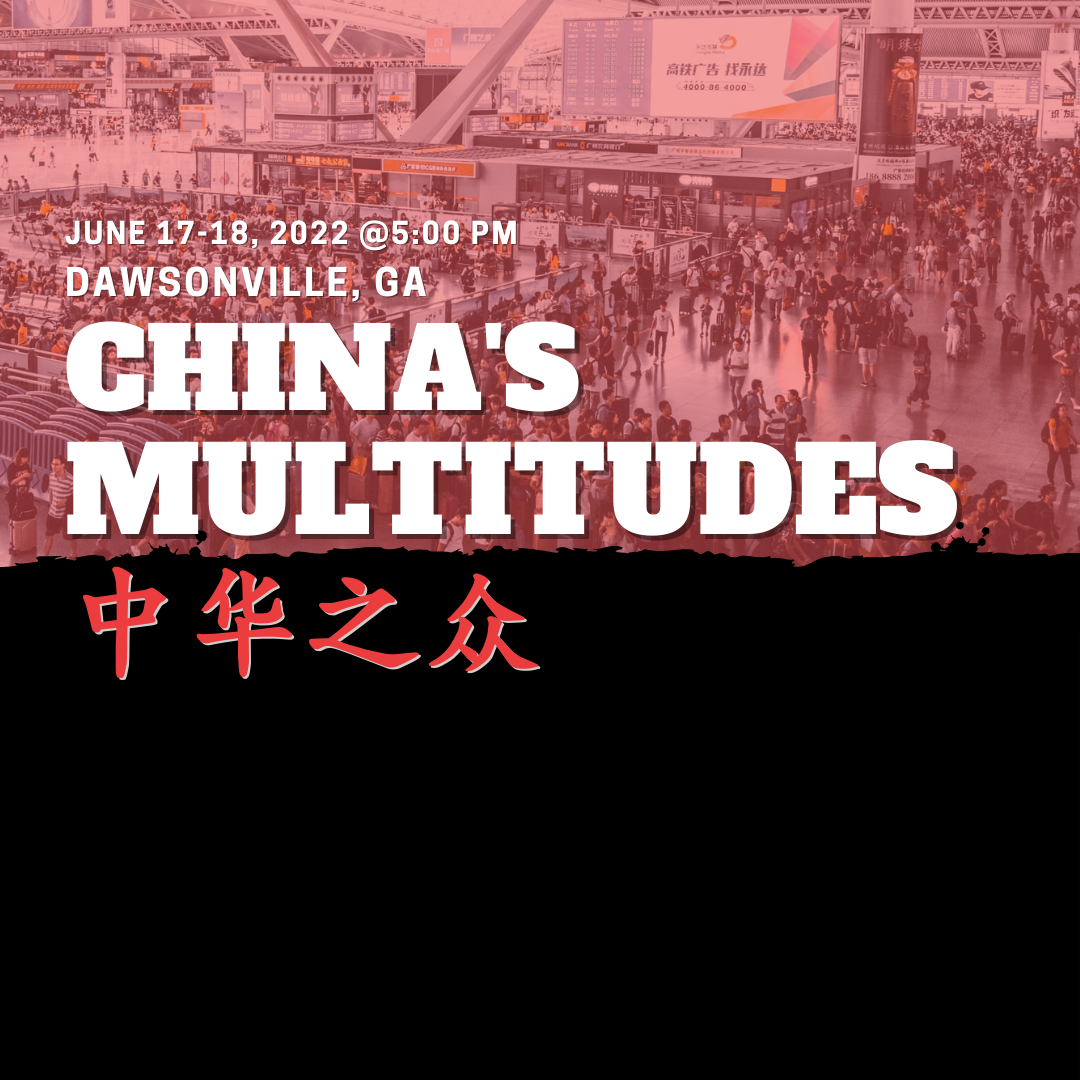 ---
Introducing China's Multitudes to Christ's Majesty
China is changing. Within a span of less than two years, it seems as though China has undergone quite the seismic shift, particularly in regards to its openness to outsiders. Previously assumed to be temporary COVID-related measures, these shifts are now in recent weeks revealing themselves to have the potential of being more long-term. Visas are scarce, opportunities to enter the country in the coming months seem slim, and even previous ways to "stay connected" such as VIPKid and other online education portals are now shut down.
Despite these changes, we trust that God's love for the Chinese and His desire to see them saved remains constant. In light of this constant, Vision For China is thrilled to announce Underground Jiaohui 2022: China's Multitudes! Underground Jiaohui (Jiaohui is Chinese for "church") is a conference all about missions in China put on by missionaries with the Vision For China team! Our first ever Underground Jiaohui was held in October of 2020, and this year's third conference is sure to live up to the hype with preaching and teaching on China from our team as well as sessions set aside specifically for prayer for China to open its borders!
In Matthew 9:36-38, Scripture says of Jesus, "But when he saw the multitudes, he was moved with compassion on them, because they fainted, and were scattered abroad, as sheep having no shepherd. Then saith he unto his disciples, The harvest truly is plenteous, but the labourers are few; Pray ye therefore the Lord of the harvest, that he will send forth labourers into his harvest."
It is with this passage in mind that we invite YOU to join us on June 17-18, in Dawsonville, GA, for a time of both preaching and practical teaching on China, the underground church, and the immense need for gospel laborers. Session topics will include praying for China (and laborers for China), boldness amid persecution, language and culture acquisition, and strategy for mission.
In keeping with the format of last year's conference, this year's Underground Jiaohui will feature additional times of prayer to beg the Lord to reopen China's borders and once again give missionaries access to proclaim Christ among "China's Multitudes".
The most exciting aspect of the conference is sure to be the time between sessions to connect with missionaries to China, ask them your questions, hear their stories, and discover their heart for making Jesus known in the most populous country on earth!
Don't miss out as we gather to beg the Lord to reopen China's borders and raise up a mighty band of preachers who will surrender their lives to make Christ's majesty known in China so that more and more Chinese will know and experience the Lord's salvation!
Tentative Schedule
LOCATION: DAWSONVILLE, GA
DAY 1 – Friday, June 17
03:00pm – Sign-In Begins
05:00pm – Beginning of Conference
09:30pm – End of First Day
DAY 2 – Saturday, June 18
08:00am – Beginning of Second Day
03:00pm – End of Conference
Register for Underground
Underground Jiaohui 2022 is a wrap, and registration for Underground Jiaohui is currently closed. Check back for information about Underground Jiaohui 2023 – details coming soon!