Newsletter: "China's Multitudes"
China Missionary Newsletter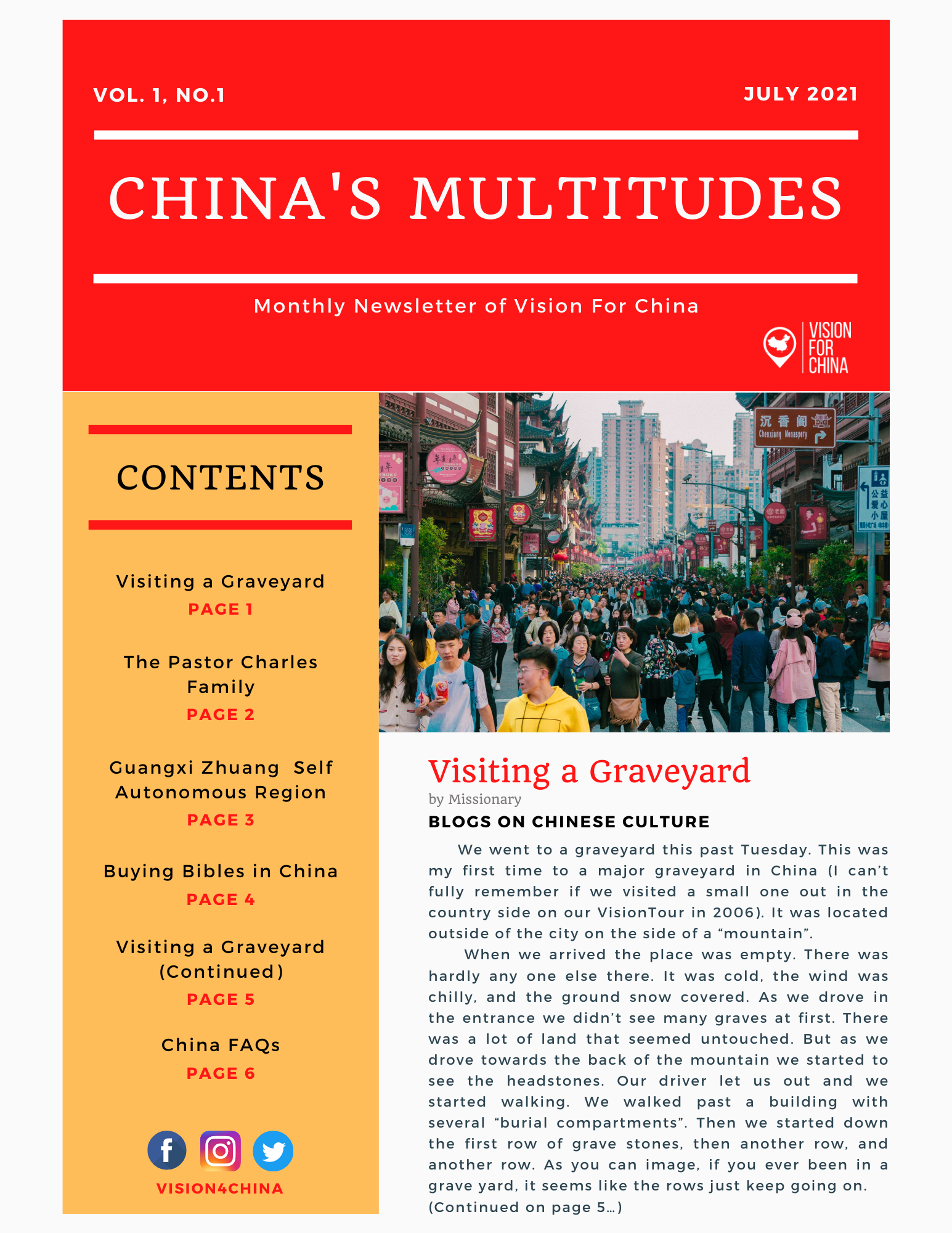 ---
China Missionary Newsletter
Get Your Monthly Dose of China Missions!
"China's Multitudes" is Vision For China's newly launched newsletter! As we ask the Lord to send forth more laborers into China with the gospel, we realize that people don't surrender their lives to serve in locations that they know nothing about. Our desire for this newsletter is that it will be a tool that both informs people about China and the work there and also helps young men lift up their eyes to see that the fields there truly are white unto harvest.
This six-page monthly periodical includes everything from stories from the field and information on national pastors to guides to praying for China region by region and China "frequently asked questions" and everything in between! We pray that "China's Multitudes" would be a clarion call to young men who are seeking the Lord's will for their lives to consider getting involved in all the work that remains to be done to preach the good news of Jesus Christ to China's multitudes.
Ready to subscribe? Please simply contact us with a good mailing address to request "China's Multitudes" monthly!