---
China's Largest City
Missionaries to Shanghai China
The Shanghai Initiative is a strategy to reach Shanghai, China with the gospel of the Lord Jesus Christ. This part of the country is made up of:
Outside the city limits, the metropolitan area of Shanghai includes Jiading, Baoshan, Minhang, Pudong, Chongming Qingpu, Songjiang, Jinshan, and Fengxian.
Population of over 24 million souls in the city limits, 34 million in the metropolitan area.
Protestantism is 1.9% of the population.
Our initial goal to see a church-planting missionary first in each of the districts inside the city limits then a missionary in each of the suburban districts. Our hope is that each of these missionaries will start a church-planting movement that trains national leaders to not only reach the city they are in but also the areas around their city and all of China.
We are praying for God to raise up church-planters to first go to the city districts and then the suburban districts.
Will you pray with us for the 34 million souls living in Shanghai, China?
Will you consider going and being one of the church-planters?
---
Promote This Initiative
Download and use the following materials to help us promote the need of reaching Shanghai, China!
---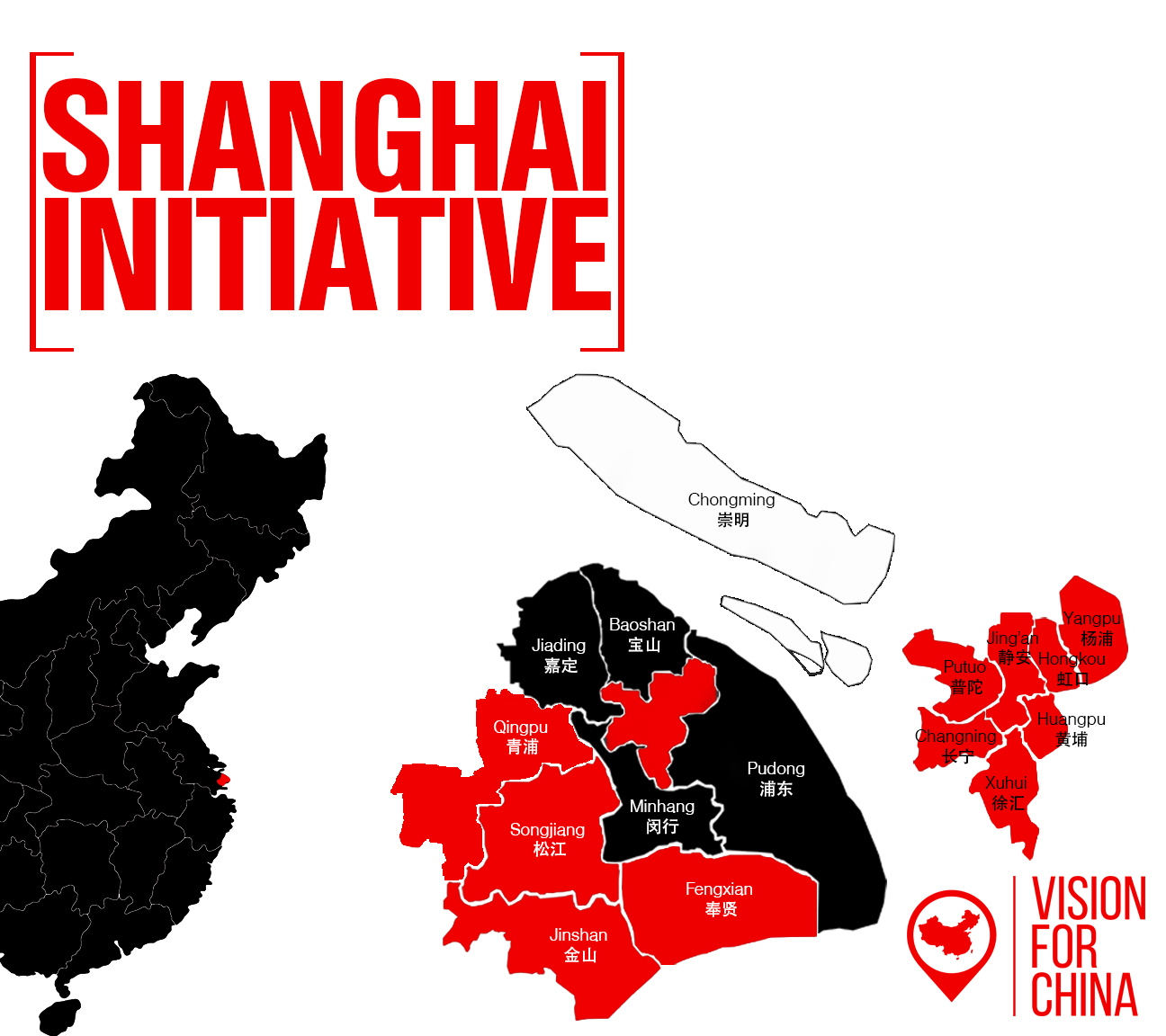 ---
Missionaries to Shanghai China