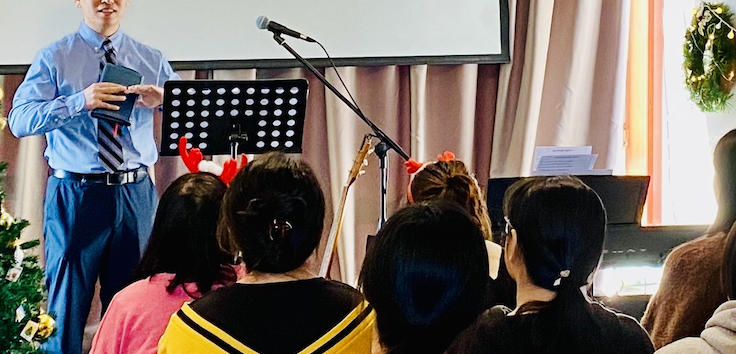 Are you interested in helping support national pastors in China? If so, then we need your help. We have an initiative called the "China Pastor's Fund." The China pastor's fund is an opportunity to support Chinese pastors directly (or pastors in training) by helping them rent a building for their church location (or, in some cases, salary when needed). This financial support allows the local church pastors in China to have a "rent-free" place as if they had a "paid-for" building. Our goal is to help these pastors be successful in their church-planting endeavors.
How does providing this kind of assistance help? For example, if you were going to teach someone to fish, would you buy him fish, or would you buy him a fishing pole? Logically, you would buy him a fishing pole and then teach him how to use it. Then, once he learns how to use it, he can catch fish, feed himself, and more.
In this illustration, the fishing pole is the church building—providing a safe location for the local church to gather together. With continued training, we pray they will be able to gather a group of believers who consistently meet together in one place for the common purpose of carrying out the will and work of God and to grow in the grace and knowledge of their Lord and Savior Jesus Christ.
Thus, the goal of this fund is threefold: First, to help these pastors by paying the rent of their church buildings so that they can establish churches and have a full-time salary that comes from the local congregation. Over time, as the church grows and matures, the goal would be to have the local congregation support their pastor full-time and pay for their rent or church building. With the current situation in China, we know this could be a long way off; thus, we want to be a bridge of help and hope. Secondly, to help the pastors or pastors in training with temporary salaries when needed or be a blessing by giving love offerings throughout the year. The third is to help these pastors with any other church planting expenses that are necessary (purchasing chairs, Bibles, etc.).
Why exactly is this fund needed now? China is a communist country. Pastoring in China is especially hard because of persecution against the church from the State. The churches themselves are illegal. These pastors are serving in underground church capacities, making it hard for these local churches to fully support their pastor, rent a building, and pay their other bills consistently. Under these circumstances, this is where the China Pastor's Fund can help and encourage these men of God and their families as they serve on the frontlines in their home country.
Who are these Chinese Pastors? This fund supports Chinese pastors (or pastors in training) who are influenced and trained by missionaries with Vision For China. These Chinese men are part of our China Pastoral team; they are planting Baptist churches, participating in our training classes (currently online), are tithing in their local churches, etc.
If you choose to give towards this fund, we want you to know that you aren't supporting an American missionary but Chinese pastors (or those in training). Things to know about your giving:
100% of your financial gifts are used for the ministry in China. We don't use any financial assistance given to this fund for any other reason than helping pastors in mainland China.
100% of your financial gifts are tax-deductible..
Your giving helps alleviate the financial stress of being a pastor in Communist China.
Your giving encourages those who have faced or will possibly face persecution.
Will you get involved? We are still raising monthly support for the "China Pastor's Fund." The Lord has already provided some of what we need for this initiative. Will you consider giving directly to help the ministry in mainland China? Many missionaries can't enter China, but we can help the Chinese pastors who have boots on the ground to further the gospel in China by giving and praying!
For more information about getting involved by supporting this fund by sending a check, you can contact us for more details! If you would like to give a donation or monthly support online, you can do that below.
Give Online – Support The China Pastor's Fund