Merch: "Wear Your Support"
---
Wear Your Support
The Vision For China team has a line of tees available for purchase through Teespring!
---
"Vision For China" Hoodies Collection
"Vision For China" Hoodies Collection is available in red, black, and grey.
---
"Vision For China" Facemask
Unprecedented times calls for unprecedented branding! Stay safe and show your support for the VFC team!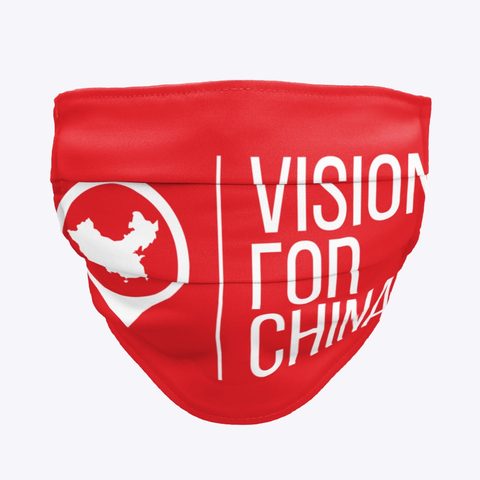 ---
"No Turning Back" Special Edition Tee
On November 24, 2019 one of the churches that "Vision For China" works with in mainland China was raided by the police. The members and pastor were taken into the police station and then later released. As one of the missionaries was trying to encourage the Chinese pastor, that pastor sent this simple text which translates into "The cross before me, the world behind me, no turning back, no turning back."
Thus, in light of the recent persecution among the pastors we work with in China, we are giving you a way to get involved: You can purchase a shirt and every time you wear it remember to pray for these persecuted pastors with the Vision For China team.
Note: To support these pastors financially, please check out the Dalian Initiative page.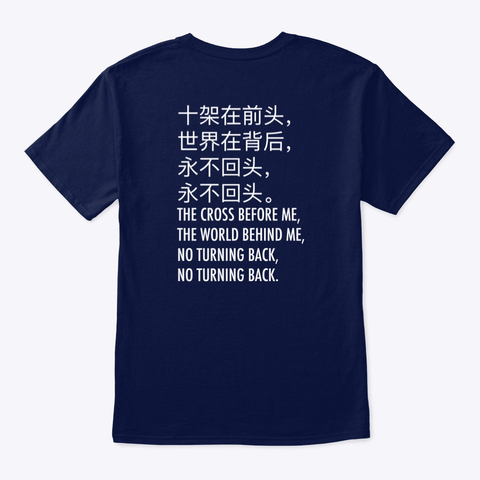 ---
"Vision For China" Classic Tee
Show your support, buy the merch. This is the classic "Vision For China" tee available at our lowest online rate. We print these classics "at cost" so everyone who wants to show their support for our mission can afford to get one and get involved with VFC.
Classics are only available in red and black with a blank back.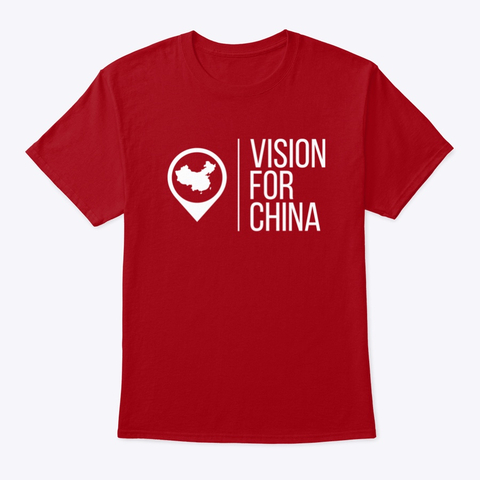 ---